PRODUCTS CATALOGUE
The wide range of ELBI products is able to meet the most installation needs in heating systems, booster pump applications, storage and treatment of water.
Such product range is constantly updated according to the technological advances and improvement so as to guarantee state of the art products.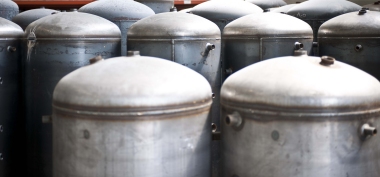 Quality has always been a priority.
The Quality System allows constant monitoring of in-house activities, both in terms of process and service.
Our Quality objective is pursued day by day in all the various company activities, thanks to the strict engineering techniques adopted in design and raw material acquisition, and the attention we dedicate to processing cycles and final testing.
Quality also means accurate customer service, an added value of great and increasing importance.
Whenever necessary, our products come with simple, easy to consult installation and maintenance manuals, and the technical support provided by our Service Centre and Sales force is always available to our customers.
The Quality of the people who work for our company is just as important. Personnel training and professional careers are followed and improved constantly through training courses for production and management personnel at all levels offered both in-house and by external institutions.

CERTIFICATION
Elbi is certified according to the Quality System UNI EN ISO 9001:2008.
Elbi obtained the Quality certification in 1996, and its Quality System is being constantly updated also thanks to continuous technological innovation, which year by year improves the quality of products.
In addition to this, Elbi has obtained other product certifications in compliance with the major European and International standards.
Most of all thermo-hydraulic products are available with CE, ASME, TÜV, WRc, NSF, IAPMO, TTK and many other international certifications.
From the design stage, one of our main goals is obtaining official recognition of the high quality of our products.